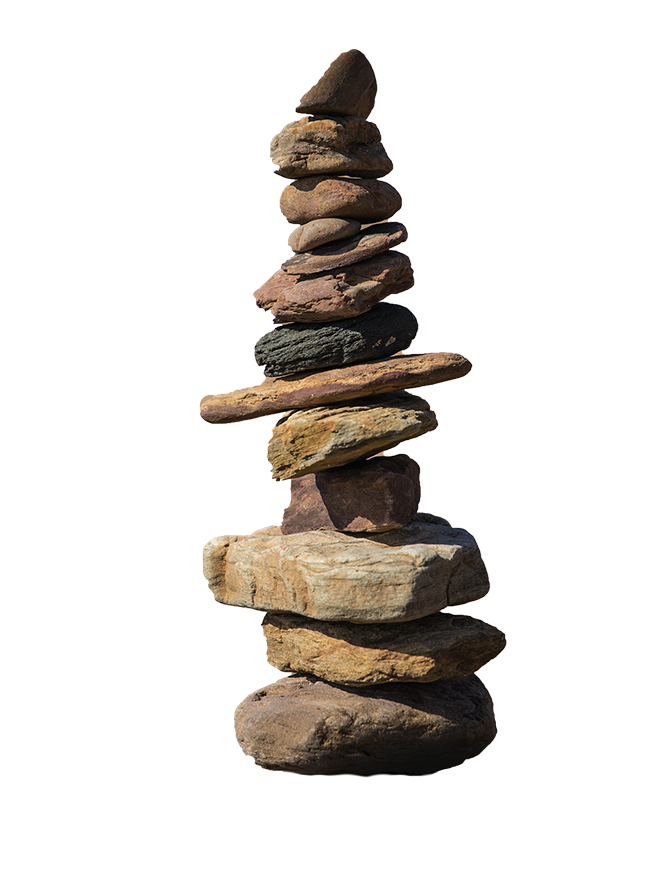 Meaningful Value

Value creation and creating meaning belong together. For me, it means attentively accompanying people on a sometimes inspiring, sometimes rocky process of change and providing them added value through courage, clarity and orientation for inner and outer growth.
Values Compass

A small kingdom in the Himalayas has defined its own paradigm for development and growth since the 1970s. Four pillars define a compass for a regularly measured happiness index in astonishing simplicity.
Four central values ​​also define my values compass for corporate and personal well-being, for holistic development and value creation based on partnership in your transformation process.
More about my education in and around Bhutan and the happiness index in my blog under the category "Gross National Happiness" and on Happiness.JETZT (German only).
Measure Added Value

9 qualities define the verifiable added value of my service for you, for your vision and for my own actions.
MINDFUL (SELF) LEADERSHIP
Transformation Skills
Diversity & Inclusion
Emotional Intelligence
ENTREPRENEURSHIP FOR COMMON GOODS
Value creation and appropriate growth for people, profit and planet
SUSTAINABILITY
Sustainable Development Goals
Inner Development Goals for changing behaviors with impact
CULTURAL IDENTITY IN A VITAL COMMUNITY
Integral Competence (Inner, Outer, Me, We)
Development and ongoing Learning
Meaningful Vision for relevant values  and the wellbeing of all
Practicing Added Value

I have been closely associated with the IfTL and Iris von Tiedemann since my training as a coach and transformation guide in 2019/2020 as well as an expert for thematic projects and training. Change, transformation as well as the pursuit of happiness and well-being in a resilient, organic and entrepreneurial system are my heart concerns, which also unfold their creative power in the Institute in Berlin.

Links to the Institute and current events (German only):

The Team at the Institute for Transformational Change

Remote Online Training Transformational Leadership

Next Coaching Training to start end of May 21 - Facebook-Link

Iris von Tiedemann interviews Christiane Schicker
Institute for Transformational Leadership

Happiness.jetzt is founded by participants of a 2019/2020 masterclass at the Osnabrück University of Applied Sciences: "Gross National Happiness (GNH) - The Creative Power of Happiness". The group is made up of diverse entrepreneurs, consultants and coaches, specialists and executives from the healthcare sector, teachers and university lecturers. We all have in common the training to become a "GNH Pracitioner" and our lived experience that a happy life practice can be learned and implemented in a personal, social, professional and entrepreneurial environment. Based on this principle, we encourage change, for a holistic transformation.

Website HAPPINESS.JETZT (German only)

More about my education in Gross National Happiness and about Bhutan to find on my blog
HAPPINESS.JETZT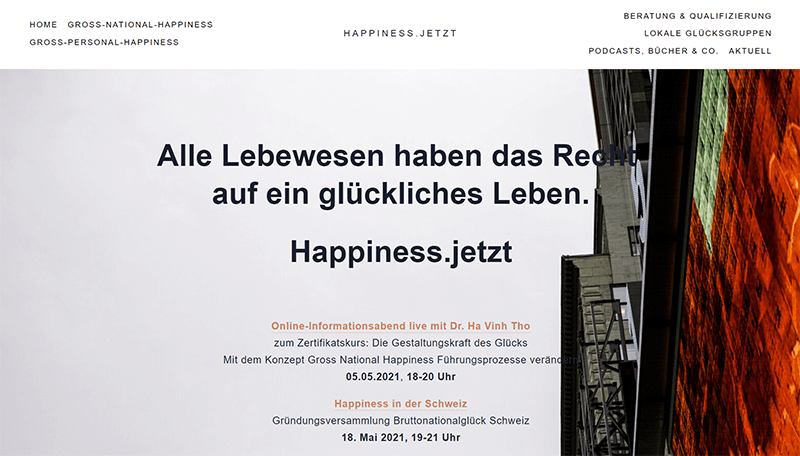 With the Wisdom Life Academy I share the concern of accompanying learners on their own path to wisdom of conscious leadership and holistic personal development. I am happy to share my experience from more than 20 years of management practice in dynamic and complex transformation challenges.

Link zur Wisdom Life Academy
Wisdom Life Academy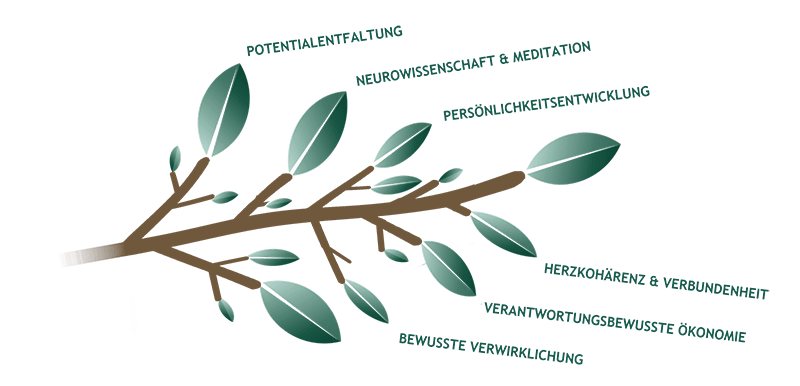 The video above (partly German, partly English) shows me in a dialogue on my heart concern, Bhutan and the happiness index - a talk with Matthew de Santis, American social entrepreneur with a strong commitment related to the smallest kingdom in the Himalayas.

More about my engagement at Wisdom Together

Thanks to Rainer Claaßen for the video
Empowered to make your own luck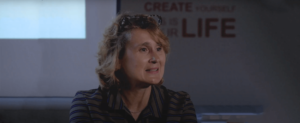 Pricing

Service
Coaching, Facilitation, Consultancy, Speaking
Coaching
Coaching in nature
type of client
Company*
Individual (promoted privately)
Individual or group of max. 3 Personen
all pricing in Euro + VAT (19%)
online
face-to-face***
hourly rate
200
90
100
daily rate
1 600
1 300
1/2 daily rate (4 hours)
1 100
700
hourly rate preparation and review**
170
50
100

50

briefing, 90 minutes
200
140
160
120 (online only)
 offer to get to know (one session with concrete coaching intention)
300
390
*: includes costs for travel, teaching material and moderation, for digital resources and for renting space in co-sharing areas for private face-to-face coaching hours.
**: includes costs for travel, teaching material and moderation, for digital resources and for renting space in co-sharing areas for private face-to-face coaching hours.
***: Stuttgart metropolitan region with a focus on Stuttgart and the Esslingen district; Suitable rooms with realistic travel times in co-shared offices can be rented flexibly.